Jennie Ranch
Office Manager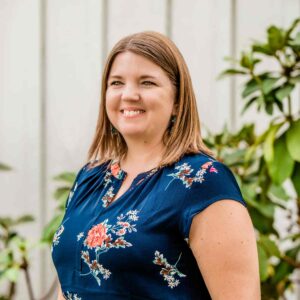 "Now, faith is confidence in what we hope for and certain of what we cannot see." Hebrews 11:1
Mrs. Ranch has one of the few jobs at this school that allows her the opportunity to get to know and build relationships with every student. She loves the ability to pray with them every day, especially when they are going through something difficult, as well as be able to praise God with them in the happy moments.
She went to the University of Oregon to study Political Science and Business, and worked in the HR/Payroll field for many years until God brought her family to CFCA in 2013 when her oldest daughter started preschool. This is Mrs. Ranch's fourth year as recess coordinator at CFCA and she says it is by far the most favorite job she has ever had and she cannot imagine being anywhere but here!
Mrs. Ranch and her husband, Destin, have been married for 11 years. Together they have two girls, Ava, who is 8 and in third grade at CFCA, and Ellison, who is 4 and in preschool at CFCA.
Destin's grandmother surprised the couple with a Mediterranean cruise for their honeymoon. That trip took them to several places in Italy, Greece, Egypt, Cyprus and Turkey. There is so much history in that area, it was an unforgettable experience!
"I want kids to know no matter what they've been through, they have a heavenly Father who loves them unconditionally, who they can turn to God in every situation. I want them to never doubt that they were made in His image, on purpose and were created to be unique, special and amazing!"