Jennifer Booher
Library Manager & Lunch Coordinator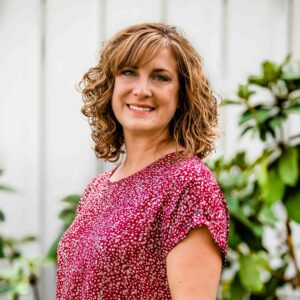 "This is why we work hard and continue to struggle, for our hope is in the living God, who is the Savior of all people and particularly of all believers. Teach these things and insist that everyone learn them." 1 Timothy 4:10-11

Mrs. Booher has served in various roles at City First (previously Willamette Christian), and she is currently serving as our Lunch and Recess Coordinator.

Mrs. Booher has been married for over 20 years. Her and her husband have three children, a black lab, and chickens. She previously lived in Colorado but has lived in Oregon since she was a teen. Today, she and her husband call Creswell home.

Her favorite song is "10,000 Reasons" by Matt Redman. She enjoys Italian and Mexican food, as well as card games and board games, especially when it involves spending time with family and friends. She likes taking walks, hiking, gardening, baking, canning, and shopping.