Yolanda Fields
Second Grade Teacher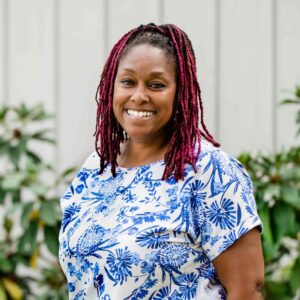 "Trust in the with all thine heart; and lean not unto thine own understanding. In all thy ways acknowledge him, and he shall direct thy paths." Proverb 3:5-6
The best part of Mrs. Fields' day is interacting with her students and introducing them to the purposefulness and awesomeness of God throughout all of their learning.
Mrs. Fields earned a bachelor's degree from Oregon State University, followed by a master's degree from Portland State University. She joined CFCA in 2013, after gaining more than a decade of experience.
She is married and a mom to three boys. Their family's dog's name is Twixie. In her spare time, Mrs. Fields likes to knit and never gets tired of eating her veggies.
"I hope to impart to my students love, for them to know the stories of God and to know that they are important."
IN THE CLASSROOM
In second grade, students continue to build on a strong academic foundation in reading. She expands this learning with a concentrated SuperKids program, along with a wealth of amazing reading books. For math, students study addition, subtraction, place value, problem-solving, multiplication and division. History lessons cover early American and cultural history. Science lessons explore where things live, how they work and much more.