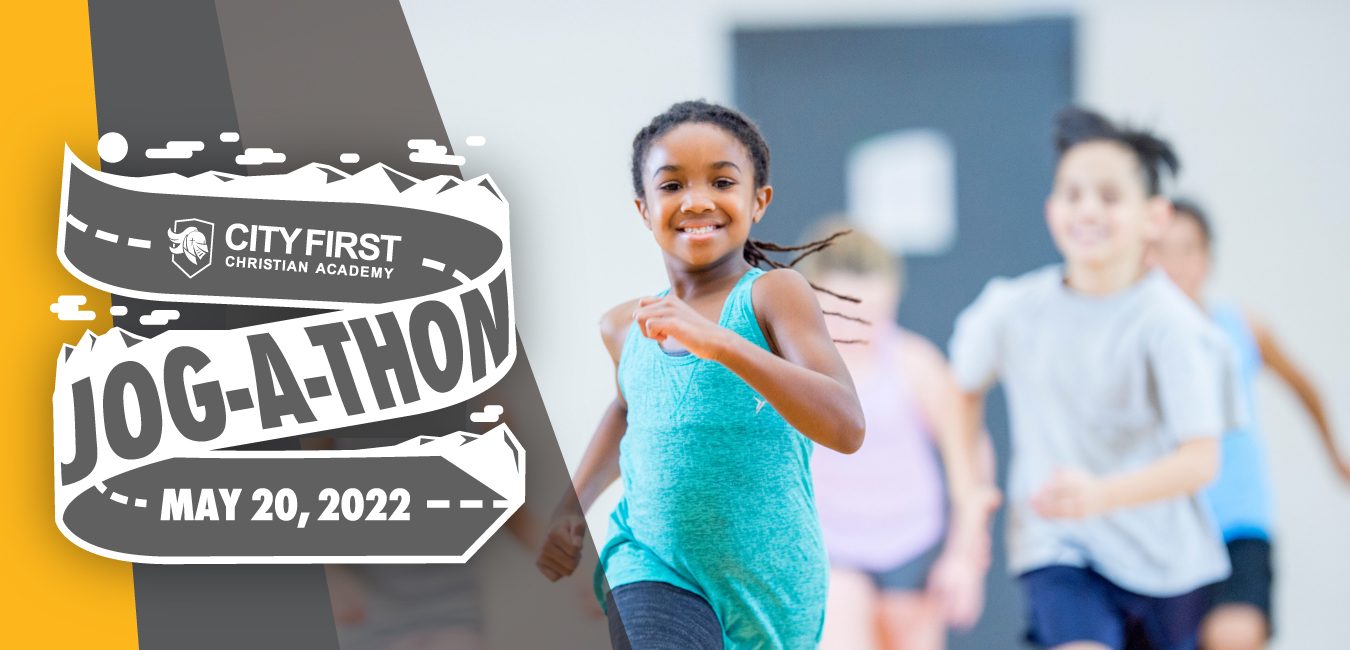 On May 20th, our students are participating in our school's most important fundraiser of the year:
The 2022 Warriors Jog-a-thon!
Our Goal: $20,000 for school improvement needs, such as new chrome books, track uniforms, cafeteria upgrades, and a start-up fund for next year's Jog-a-thon!
Here's How It Works:
Students will gather pledges (either flat pledges or pledges per lap) from family and friends up until Jog-a-thon day.
On May 20th, students will run 30-35 laps on a field track that's about 1/16 mile long.
Classes will run at staggered times, but each class will run for approximately 35 minutes.
After the run, students will have one week (May 27th) to collect their pledge money to support our school. (Pledges per lap will be capped at 35 laps maximum.)
Our highest earners in both middle school and elementary school will receive bonus rewards.
Cheer on a student today by clicking on the link below to make a pledge. We greatly appreciate your generosity. Thank you for supporting our CFCA Warriors!