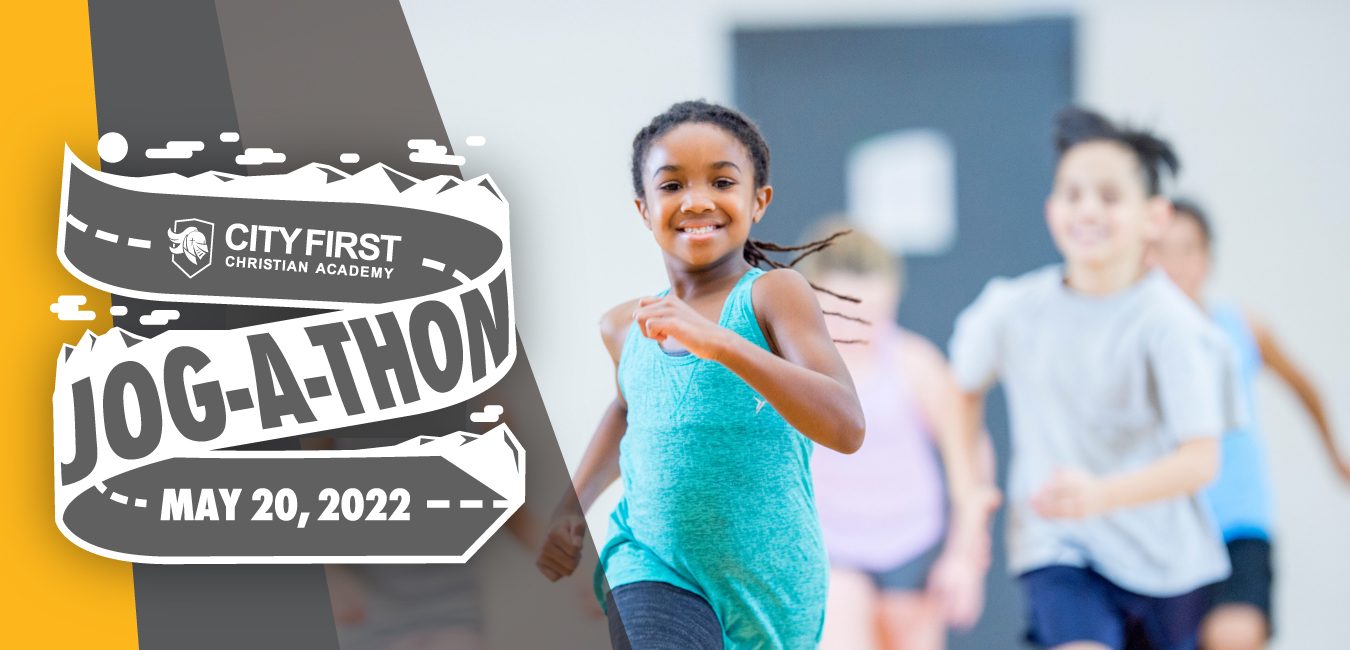 On May 20th, our students participated in our school's most important fundraiser of the year:
The 2022 Warriors Jog-a-thon!
Our Goal: $20,000 for school improvement needs, such as new chrome books, track uniforms, cafeteria upgrades, and a start-up fund for next year's Jog-a-thon!
Students have one week to collect their pledges (May 27th). Payment can be made by cash, check, or online (fees apply). 
Checks can be made payable to City First Christian Academy with "Jog-a-thon: [Student's Name]" in the memo.
We are so proud of our students for running hard and getting pledges. Thank you to all who gave to support our school!